Phantom Screens Beam Local Network Website Program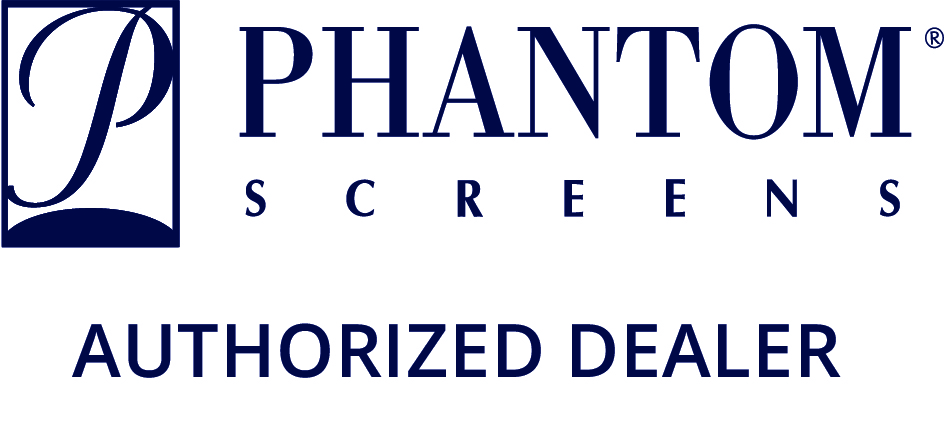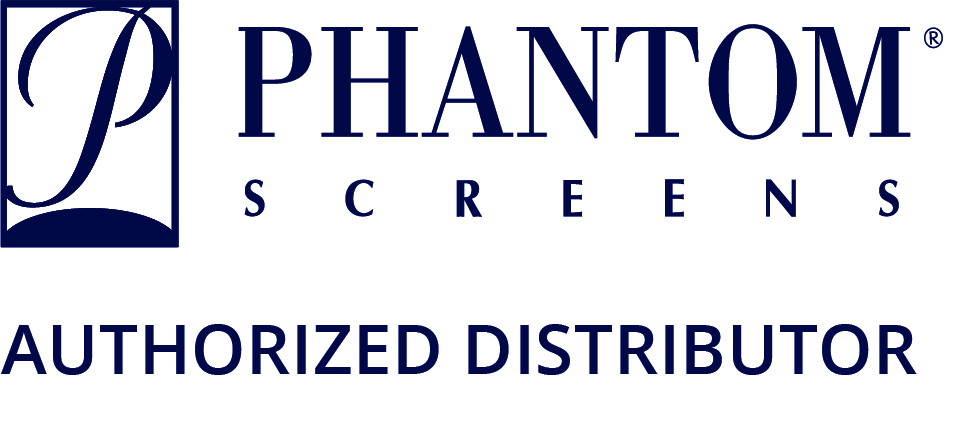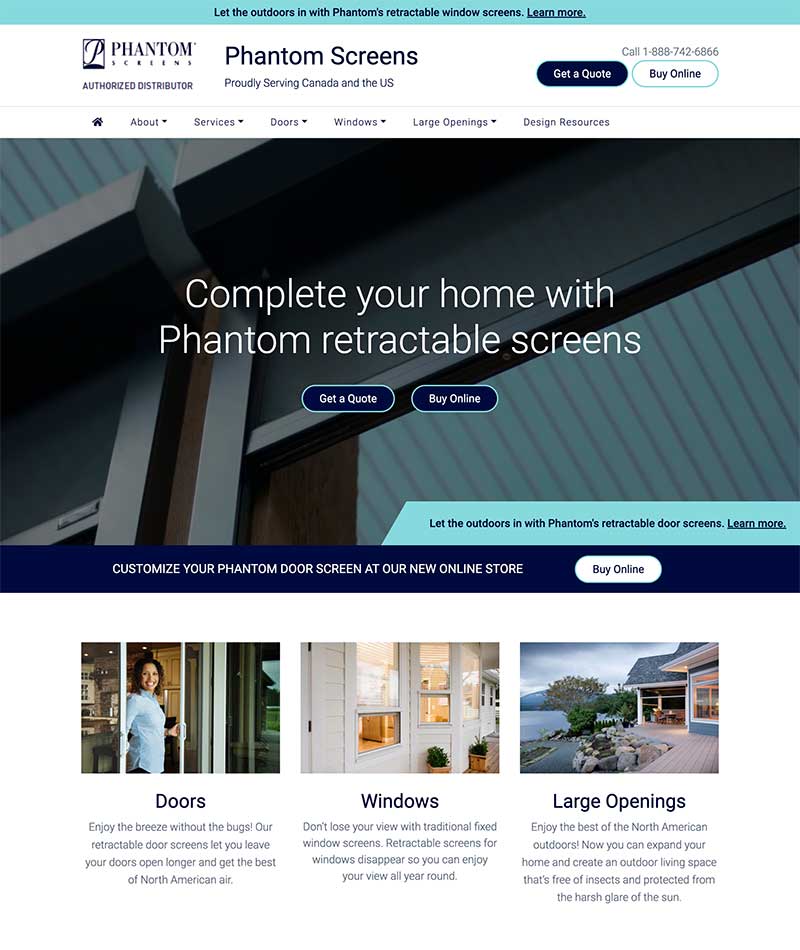 Be Found
When potential customers search for a Phantom Screen or regular screen installer online, your Phantom Screens Beam Local website is now available to be found.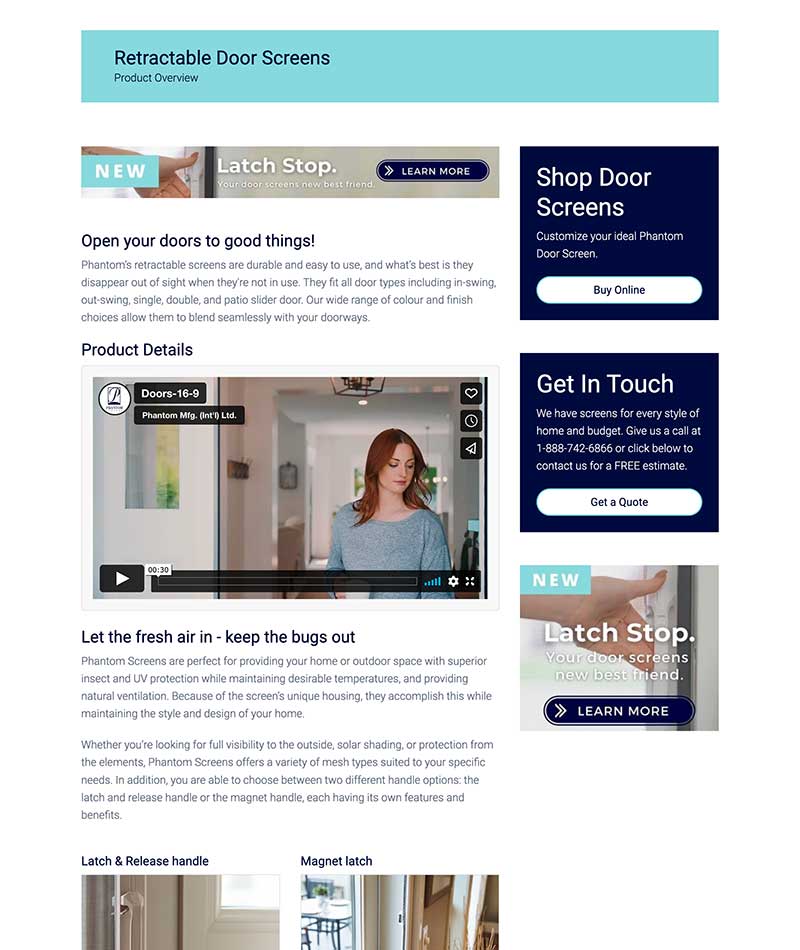 Keep Them Coming Back
Along with your location and services, use engaging content like galleries of your latest work, informative articles, blogs, and testimonials to bring them back again and again for more installs.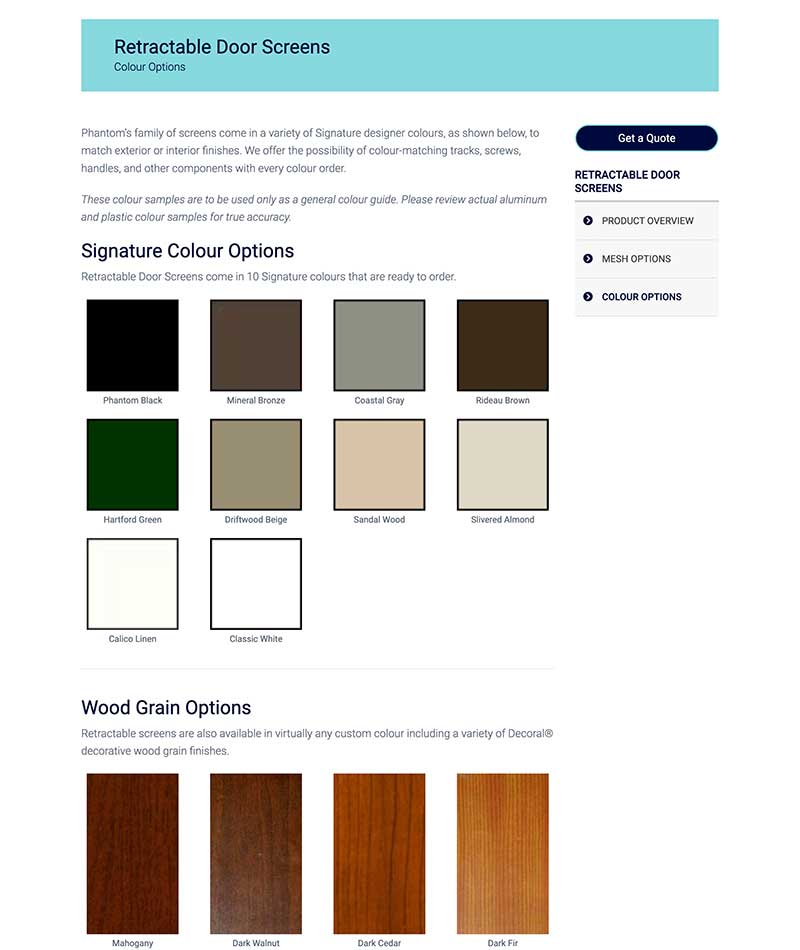 Providing a Digital Brochure for your Phantom Business
No maintenance required! Door, window and large opening screen products appear right on your Phantom Screens Beam Local website, updated and maintained by Phantom Screens Head Office.
What your Beam Local Website Offers
Your Phantom Screens Beam Local Website Package comes with everything you need to attract customers and keep your existing ones coming back.
Show off everything there is to know about your location and services, and let people see why you're the right choice over the competition.
Phantom Branded Website Features
Fully integrated websites with the latest tools and updates. Allowing your clients to find the information they need about Phantom Screens in real time.
Fast Install Time
Installed and LIVE in just days! Save hours and money, so you can focus on running your location instead.
Mobile Friendly
More and more customers use mobile devices to find screen solutions. Your Phantom Screens Beam Local website looks great on PC's to smartphones to tablets and more.
Easy to Maintain
No technical skill required. Use our simple-to-use Content Editor to maintain your Phantom Screens Beam Local website, yourself. Or, have us maintain it for you.
Connects with Facebook & Twitter
Post or Tweet from within our simple-to-use Content Editor. No need to waste time logging into your social media accounts separately.
The Website
Your Website Content Includes:
Phantom Screen Products
(Doors, Windows, Large Openings)
Optional Content:
Blog, News, Video and Audio
eComm Integration
Now offer the ease of eComm integration through our Corporate eCommerce integration. Allowing your leads to prequalify their purchase and pricing with our product purchase tool and lead nurturing tools.
What Phantom Screen Distributors are saying
We're excited to see the impact our websites are having on Phantom Screen Distributors.
Who's Using It?
Join over 40 other Phantom Screens Distributors already benefiting from a Phantom Screens Beam Local website!
Why a Website?
Ultimately we want to help attract more people to your location, and buy Phantom Screens. A Phantom Screens Beam Local website is uniquely positioned to help you do this:
Be Found.
Your customers expect you to have a mobile friendly website so they can quickly look up information about you no matter what device they are using.
Separate Yourself From the Competition.
You need a web presence that distinguishes your location from the many other screen installers in your area. Emphasize your personal touch and the fact that relationships and high quality service are important to you.
Retain Customers, Get New Ones.
With so many choices, you need a way to retain and engage your existing customers. Your website shows off your unique and interesting content, about you and your services and products, as well as blogs, events, testimonials and more, to keep the engagement going.
Become eCommerce Ready
Our new eComm integration and Zip Code/Postal Code lookup allows your customers to customize their purchase online, answer questions and prequalify their needs. Taking the guess work out of your sales process and allowing customers to view all that Phantom Screens have to offer.
If you do a search for your city or town and "screens" on Google, where do you rank?
Try it! Do you appear, or does your competition? We can't guarantee your ranking, no one can, but our Phantom Screens Beam Local websites are designed to help you rank as high as possible using proper Search Engine Optimization (SEO) techniques, right at the time of install.
Our advantage over local website developers?
Approved by Phantom Head Office
We are promoted, recommend and approved by Phantom Head Office.
We follow Phantom Screens Branding Guidelines
Complete understanding of Phantom Screens Branding Guidelines to ensure your website is up to standard.
Fast & Simple
We complete your website in days, allowing you to focus on running your location and not building a website.
Get started in just 10 minutes
We'd love to give your Phantom Screens distributor location the best website it can have to make it the most profitable for your business. Sign-up and we can get started. Find out more by calling 1-855-831-4530 or email kyle.godon@beamlocal.com.
$2995 + $39/mo CAD ($2,350 + $31/mo USD)*
*Beam Local is a Canadian company; note that Beam Local invoicing will be processed in Canadian dollars.